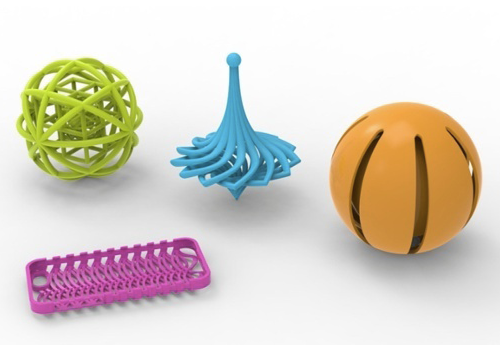 ADDlab, or the Digital Design Laboratory, is a Finnish 3D expert. ADDlab has combined the experts in design, technology, materials, and business. They intend to find new applications for 3D printing. In principle, the technology can be utilised in all business operations where individuality, versatility, and small product batches are useful.
3D printing also offers the possibility to produce even the most complex structures that would be impossible or expensive to produce otherwise.
"The technology is ripe for applications. 3D printing allows us to make exactly the products you need, when you need them, while minimising the amount of materials, transportation, and storage required. 3D printing can be used to make parts of aeroplane engines, a unique sculpture, or even a new hip. The possibilities are endless, it all depends on a good idea," says architect and designer Kivi Sotamaa.
"3D printing is of real use only if the company can design and think in a way suitable for the technology. Having a good idea is not enough. We at ADDlab can help our customers understand what this means to them," Sotamaa continues.
3D printing does not replace industrial production, but it will increase the possibilities and provide a viable alternative to cases where high-class individual products that are difficult to produce are needed.
"3D printing also offers possibilities to enrich the design world, for example. Young designers can produce small batches of functional products and place them on the market to test whether they really sell, turning to industrial production only if there really is demand. Soon an entirely new kind of product range will be available to consumers as well. This is what is close to my heart," Sotamaa says.