Corporate Social Responsibility
Grano's approach to corporate social responsibility is centred around four themes: customer responsibility, social responsibility, economic responsibility and environmental responsibility.
Responsible conduct is an integral part of everyday operations at Grano
At Grano, corporate social responsibility means concrete actions. Through these actions we contribute to the building of a safer, more sustainable, equal, ethical and environmentally friendly future.
Our corporate social responsibility is reflected in our products and services. We focus on carbon neutral, non-toxic and safe choices. We help our customers find responsible solutions that suit their needs.
We grow profitably and sustainably. Our operations are based on our code of ethics and safe practices. We are a genuine partner for our customers, and our goal is to help our customers succeed. The high quality of our products and services is dependent on the well-being of our staff. Grano wants to be a responsible employer that maintains a fair and equal working environment.
Grano has been evaluated through EcoVadis responsibility standards
EcoVadis is the most trusted company sustainability evaluator on the globe, as well as an independent and internationally recognised organisation. EcoVadis evaluates and rates the ESG (Environment, Social, Governance) performance of companies worldwide.
Grano received a Silver medal in the EcoVadis assessment. We continuously work to develop our daily operations and want to make them even more sustainable in the future.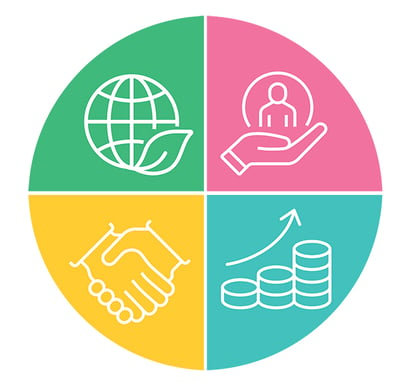 Learn more about our corporate social responsibility themes