Grano as a Company
Grano is a Finnish multi-sector company. We provide marketing and communications solutions to promote our customers' sales, brand and profit – everything from digital to print.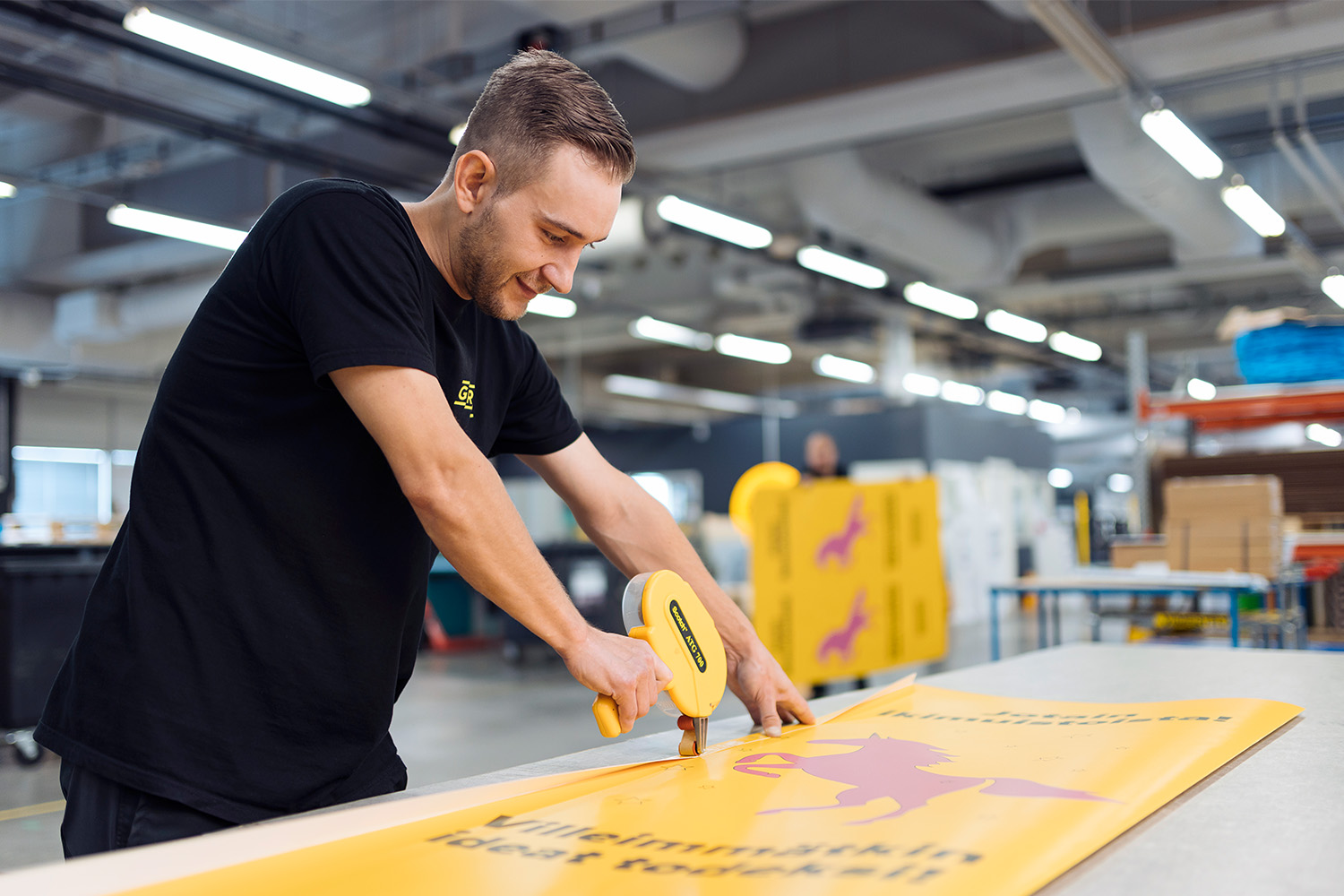 Who we are
Our unique community of experts is well-versed in both cutting-edge technologies and craftsmanship. All of our production is based in Finland, and we employ approximately 900 professionals all around the country, from the Helsinki region to Lapland.
As a partner, we offer effective solutions for a wide range of needs, including printing or packaging printing services, material management, office branding, marketing logistics and illuminated advertisements. Our Grano 360 service concept is designed to take time-consuming tasks off your to-do list.
By making your everyday life easier, we also make it more cost-efficient. We are familiar with solutions, routines and tools and understand the total costs of investments.
We are part of the Panostaja Group.
Our values
Our values both guide our actions and build our corporate culture.
We want to be a reliable partner for our customers and stakeholders. You can count on us. Always. We go to great lengths to keep our promises.
We want to provide our customers with a superior service experience and implement the best solutions. We work together, ensuring an exemplary service-minded attitude, and we are very proud of what we do.
We encourage our staff towards creativity and give even the wildest ideas a chance. We forge onward through joy, skill and courage for the benefit of our customers.
Our vision
Grano's vision is to produce the most impactful communications. Our customer provides the brand and message content, Grano handles the rest as a service.
Our task is to make our customers visible, provide a unique service experience and implement even impossible communications ideas in channels relevant to the target audience.
Pioneering sustainable development
Sustainable development is an important value for us in all respects, and our commitment to it goes beyond words. Our products and services are produced primarily domestically, contributing to employment and economic growth in Finland. All of Grano's locations follow the principles of the ISO 14001 and ISO 9001 environmental management systems.
We are also committed to complying with the requirements and values of the FSC®, the PEFC™ and the Nordic Swan Ecolabel. We strongly believe that focusing on environmentally friendly materials is an investment that will pay itself back many times over.
Our customer data is processed in accordance with the GDPR.
111,5
Turnover EUR million