Blog - Grano — 27.03.2020 — min read time
Corona Bulletin: Frequently Asked Questions – Grano Answers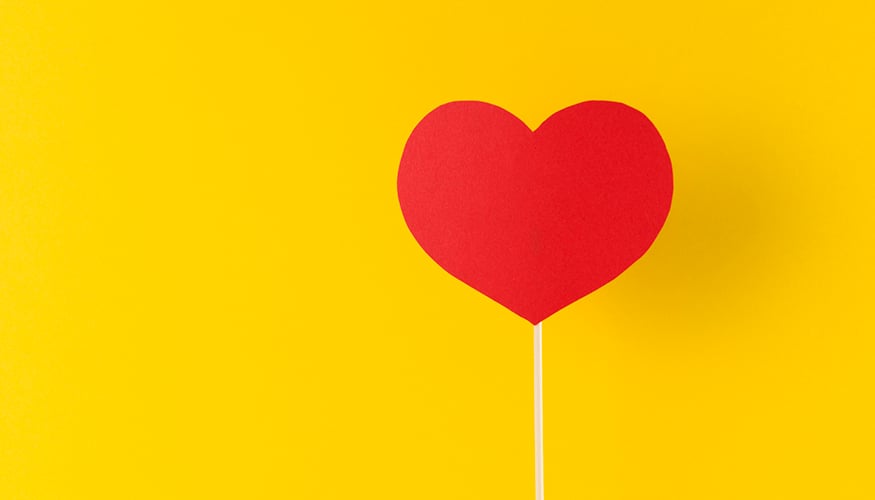 Along with the rest of Finnish society, Grano has also taken exceptional measures to prevent the spread of the COVID-19 coronavirus. Despite the situation, Grano's operational capability remains normal. Below are answers to some of the most frequently asked questions about how Grano has prepared for the coronavirus and how the company is ensuring the availability of its services.
What is the availability of Grano's services?
All of our services remain available as normal. Since mass gathering events have been cancelled, we are now helping our clients in every way we can to find the marketing and communications solutions that will allow them to keep the wheels spinning despite the circumstances. Effective ways of reaching desired target groups in lieu of cancelled trade fairs include electronic or traditional direct marketing methods, the demand for which has grown substantially recently. Meanwhile remote work and other operations can be facilitated with Grano's material management service. Now is also a good time to consider the purchase of window decals, for example, the application of which can be safely carried out outdoors while maintaining safe distances to others.
Grano's sales representatives are ready to help you with all the possibilities offered by our services. You can find more detailed contact information at www.grano.fi/en/contacts/locations.
How are you ensuring the right working methods and delivery reliability?
Grano has implemented a number of internal and external measures to improve safety. They comply with the Finnish Government's recommendations at minimum.
All employees who are able to work remotely have been instructed to do so.
All internal training sessions will be held as virtual meetings. Customer meetings and other meetings with interest groups are also being held primarily remotely. Face-to-face meetings are held only when absolutely necessary. Business trips abroad and to the company's internal meetings are completely prohibited.
Instructions have been issued to minimise all unnecessary roaming in production facilities, including that of employees. Grano will not be holding any customer visits or audits at its production facilities for the time. Access to production facilities is restricted to essential interest groups so that material deliveries, cleaning and maintenance can be carried out smoothly.
Instructions have been issued to personnel concerning appropriate conduct in production facilities in regard to hygiene, shift changes, working methods and communications.
Grano's production reliability is ensured by the company's nationwide network of production facilities. Orders can be smoothly transferred between units in the event of illness or production challenges at specific units. Grano has sufficient overall capacity to continue production under these exceptional circumstances as well.
What concrete measures are you taking to ensure hygiene at your customer service points?
Our goal is to do our best to prevent the spread of the coronavirus, protect our own personnel and ensure our delivery capability. As a result, we have implemented stricter hygiene practices.
We clean all surfaces regularly and disinfect places prone to spreading the virus, such as payment terminals, cash registers and desks. For the time being, we will not be serving any customers who exhibit flu-like symptoms at our service desks. We have informed our customers about this policy, and information about it is also displayed on the doors of our service points.
We have pick-up lockers in use at our service points in Helsinki's Uudenmaankatu, Kouvola, Lahti, Tampere and Turku. By using pick-up lockers, we are able to reduce the need for face-to-face meetings.
Our service locations are following the Finnish Institute for Health and Welfare's (THL) instructions on coronavirus prevention. Furthermore, we are prioritising electronic material and service channels whenever possible. Some of our customer service staff are also working remotely.
How are you ensuring the hygiene of customer deliveries and installations?
Our aim is to ensure the safety of our customers, Grano couriers and staff carrying out installations during the coronavirus epidemic and prevent the spread of the virus.
We have instructed our delivery staff as follows:
Couriers are to wear work gloves.
The staff of our dispatch departments have been reminded to wash their hands regularly and use hand sanitiser. In addition to this, we have provided all of our delivery vehicles with hand sanitiser for drivers.
Couriers are to avoid unnecessary hand contact during handover.
Our couriers' work at dispatch departments has been staggered and visits to production facilities have been minimised.
We will naturally follow any separate instructions issued by our customers concerning deliveries.
Furthermore, we have instructed our staff who carry out installations as follows.
Staff carrying out installations are to also wear safety goggles where possible.
Hand-held tools are to be cleaned regularly with disinfecting cleaning agents.
Respirators are to be used in customers' indoor facilities, if necessary.
Access to Grano's own installation facilities has been restricted to staff carrying out installations.
In large projects, staff carrying out installation will only work in small groups.
Customers are always contacted in advance about schedules and the overall situation.
Staff carrying out installations are to carry out a separate risk analysis, taking into account the following:
» whether the customer has any site-specific operating instructions
» compliance with Grano's operating model
» whether the subject or site needs to be isolated from other operations for the duration of the installation.
Which communications channels do you recommend?
We request that you contact our nationwide customer service department by phone: +358 (0)291 800 400 (weekdays 8:00–16:00) or by e-mail: asiakaspalvelu@grano.fi. You can also reach our customer service via the chat on the Grano.fi website during office hours.
Our sales staff can be reached as normal by phone and e-mail. You can find more detailed contact information at www.grano.fi/en/contacts/locations. All contact and quote requests received via the electronic forms on our website will also be processed and responded to as normal.
All of our electronic ordering channels (My Grano, EMMi, SokoPro, Translation Services' client portal and Grano Shop) are also operating as normal.
The article was originally published on 27.03.2020 and has been updated on 2.05.2023.